Cosmetic treatments can be an excellent means of facial rejuvenation for New York City patients who do not have a need or desire to undergo plastic surgery. These sophisticated, minimally invasive techniques can preventatively enhance the face before early signs of aging begin to appear, or touch up the results of a previous facial procedure.
No matter what your motivations may be, Dr. Ira Savetsky and his talented medical team have the training to achieve superior outcomes with injectables, fillers, microneedling, chemical peels, lip augmentation, and more. As a practice led by a board-certified and fellowship-trained plastic surgeon, we hold ourselves to scrupulous standards of safety, results, and patient-focused treatment.
BOTOX® Cosmetic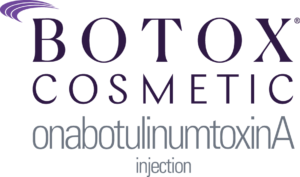 BOTOX® Cosmetic is on the forefront of wrinkle-reducing treatments performed to smooth frown lines, brow furrows, crow's feet, and other lines that form with repeated facial expressions. With its active ingredient (botulinum toxin), BOTOX® Cosmetic works by temporarily blocking certain nerve signals upon injection, thereby preventing the targeted facial muscles from contracting. As a result, wrinkles commonly caused by overactive muscles are softened and smoothed.
After injections — which usually take place during a 15 to 30 minute in-office treatment — the anti-aging benefits of BOTOX® Cosmetic can last three to four months or longer. While some mild swelling and bruising are expected after treatment, BOTOX® Cosmetic does not require any downtime.
Dermal Fillers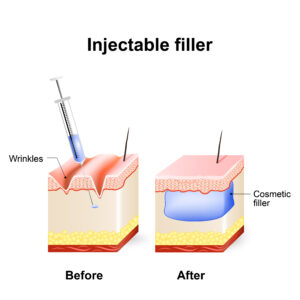 Dermal fillers can preserve a youthful aesthetic by enhancing volume and fullness in the face. Many fillers are composed of naturally occurring substances like hyaluronic acid, which helps the skin appear full and hydrated, allowing patients to enjoy a very natural-looking augmentation. Popular options like JUVÉDERM®, Restylane®, and Sculptra Aesthetic® can be excellent solutions to augment thinning features, or to correct a lack of volume in the lips, cheeks, tear troughs, temples, or hands. Depending on your exact concerns, fillers can also reduce creases such as nasolabial folds and marionette lines, as well as improve sagging skin along the jawline without facelift surgery.
Since the best filler for each type of concern varies according to your needs and goals, Dr. Savetsky and our team can help you decide the most optimal treatment option(s) for you. Injections often take as little as 15 to 30 minutes and usually do not require anesthesia, although a topical numbing agent can be applied to reduce discomfort if desired.
Patient Before-and-After Gallery
Liquid Rhinoplasty
A liquid rhinoplasty is a non-surgical technique designed to improve the shape/symmetry of the nose without surgery. Unlike a standard rhinoplasty that surgically alters the framework of the nose, a liquid rhinoplasty simply uses a strategic combination of facial fillers to improve isolated concerns, such as straightening a dorsal hump or resolving asymmetry issues. Following a detailed facial analysis, a treatment plan is developed to refine your nose according to your goals, ensuring no two liquid rhinoplasties are exactly the same. This improvement can last as long as 6 to 12 months depending on which fillers are utilized.
Although the outcome is not permanent, a liquid rhinoplasty is popular among individuals who want more immediate results or who cannot commit to the downtime of a surgical procedure. This often makes it an ideal treatment option to undergo before a celebration or special occasion. Injections are completed in-office and usually take 30 to 45 minutes.
Lip Enhancement
With the advent of modern techniques, lip augmentation is capable of achieving more elegant results than ever before. In most cases, lip enhancement involves refining the size, shape, texture, or proportions of the lips to attain a more youthful and sensual look. In addition to enhancing volume, non-surgical treatment can also increase a patient's "tooth show" to produce a fuller pout, or soften the texture of the lips by smoothing fine lines. Dr. Savetsky offers leading lip fillers such as JUVÉDERM® VOLBELLA™, Restylane® Kysse, and Restylane® Silk to achieve augmentation that appears natural. Injections take place in-office and do not require any anesthesia or extensive downtime. Best of all, these hyaluronic acid-based products can achieve results that last as long as 12 months depending on the exact fillers chosen.
Skin Care
There is a special kind of confidence that comes from having healthy, beautiful skin unblemished by sun damage, dark spots, dullness, acne scars, or signs of aging. Dr. Savetsky offers several med spa options designed to completely renew the tone and texture of your skin, providing you with the glowing complexion you desire:
Peels: There are a variety of peels available to remove the damaged and unhealthy top layers of the skin and reveal the newer, softer skin underneath. Treatment typically lasts 30 minutes to one hour. After the initial effects of redness and swelling subside, patients can generally enjoy a more radiant complexion that looks and feels much healthier.
Microneedling: Microneedling is considered one of the most innovative approaches to tighten skin, soften wrinkles, and lighten acne scarring and pigmentation. Using a handheld device that creates thousands of tiny microperforations in the skin's superficial layer, microneedling activates the body's natural healing mechanism and spurs the growth of softer, healthier skin. This collagen-stimulating process can also rejuvenate the texture of your skin to reduce large pores, fine lines, sagging skin, and other common concerns. Although mild redness and discomfort are common after treatment, these reactions subside relatively quickly.
Our experienced team of medical aestheticians can evaluate your concerns and recommend the best dermatologic treatment to help you elevate your skin tone. Our clinically-supported skin care options can not only encourage the regeneration of healthy skin cells, but they also work to stimulate the growth of new collagen and elastin.